Patents
METHOD AND SYSTEM FOR TREATING A CONTAMINATED FLUID
Patent nr. US20120211426A1, filed in 23 Aug. 2012
link:
https://patents.google.com/patent/US20120211426
DEVICE FOR DOSING AND MIXING REAGENTS IN A LIQUID STREAM APPLIED TO THE PROCESSES OF CHEMICAL-PHYSICAL TREATMENT AND ADVANCED OXIDATION
Patent application nr. 102018000007374 of 20 July 2018.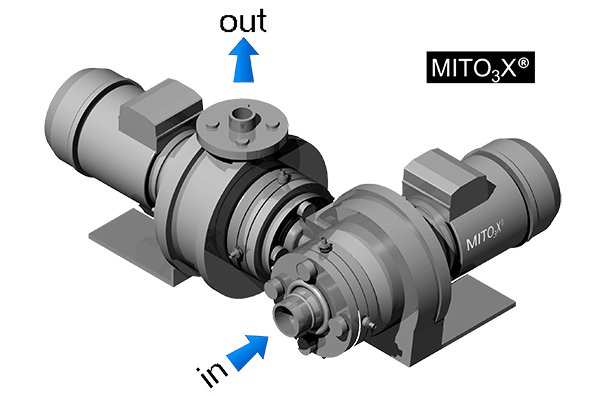 AquaSoil has developed a technology able to dose and mix solid, liquid and gaseous reagents in a liquid flow.

This technology is applied in particular in the dosing of these reagents in a liquid stream to be treated, such as a stream of civil, urban, livestock, agricultural or industrial wastewater to be sent to various purification treatments (biological, chemical, physical) or sewage sludge or other liquids in which it is necessary to activate reactions and processes that require simultaneous and controlled dosage of one or more reagents in the form of liquids, gases or solids (the latter dispersed in the liquid or gaseous phase).

The whole system is designed to:
- aspirate the waters to be treated;
- inject the specific reagents required by the process;
- mix the water to be treated with the reagents using the centrifuge of the suction pump;
- pump the effluent to the next steps of the treatment process.
The main effects are in particle disaggregation, combined dosage and high mixing, promotion of parallel reactions, optimization of reagent concentration distribution and contact time, advanced process control.



A sequence of injectors allows the reagents to be released in the required quantity and sequence.
The technology is characterized by nr. injectors positioned on nr. injection modules, ensuring the perfect simultaneous release of the reagents, which occurs through the use of peristaltic dosing pumps.
Ultimately, the technology allows to manage the dosages through the choice of numerous combinations, up to nr. reagents. In this way, numerous chemical-physical treatment processes can be implemented according to planned and optimized procedures.
The system is controlled and managed by a PLC, operating on the control systems and automatic operation, which is able to work both in automatic and manual mode.
The PLC, according to the flow rate, quality of the incoming wastewater, technology and types of process activated, regulates the doses of reagent to be released.