Irrigation distribution network and remote control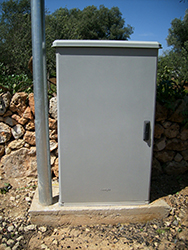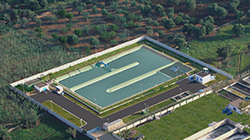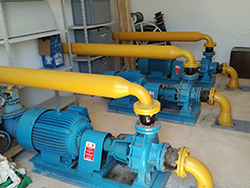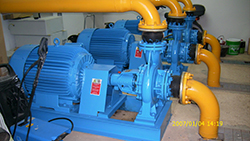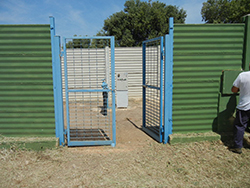 PROCESSING UNIT
Distribution network
The water coming from the refining plant is distributed in a sector of about 1000 hectares through 2 pumping stations (low and high net) and a distribution network.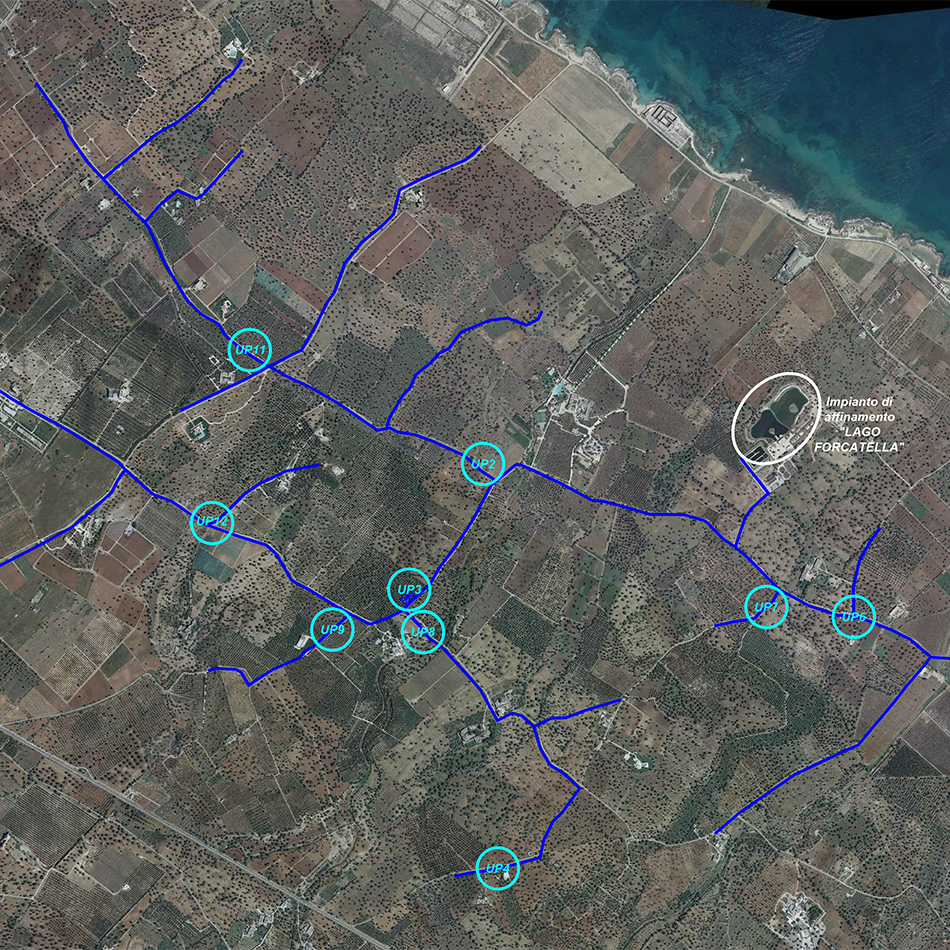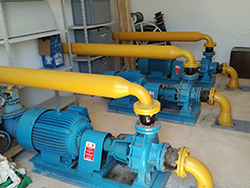 The distribution network is separated by a main solenoid valve with three ways of control that allows to manage the delivery alternately in low and high networks or simultaneously. Additional manually operated shut-off valves are located in various points of the distribution network, allowing distribution to be optimised in relation to specific network branches.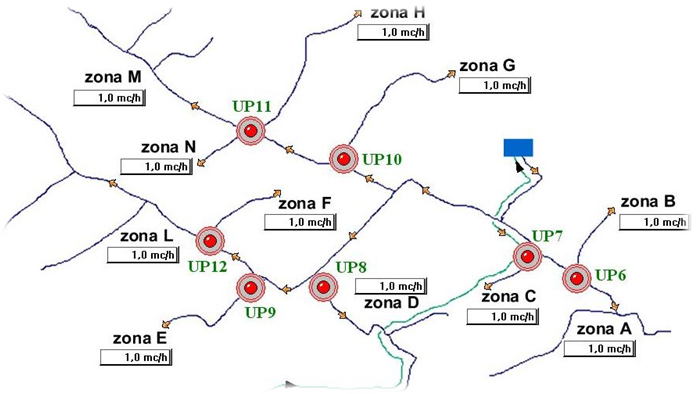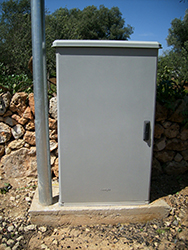 A modern remote control system allows to automatically manage, through a specific software, the data collected from different sensors (peripheral units) located along the network and a system of solenoid valves with automatic adjustment. It also allows to optimize the values of pressure and flow rate in the various branches up to the delivery points and to the users at higher topographical heights also with the help of the high network pumping station.